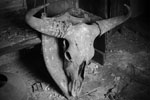 noddywithoutbigears
Status:
Member
Join Date:
24th April 2009
Last Login:
22nd September 2015 - 13:05
Real Name:
Neil
Website:
No Website
Occupation:
Interests:
---
All Forum Comments
Topic / Forum
Comment
Images with Vintage Telephotos
Posted in Lenses for Pentax Cameras
I bought a Takumar 200m f3.5 preset lens from a forum member recently, I'll see if I can get some shots with it today.I also have this lens and it's one of the best 200mm I've managed to get my hands on:
Can anyone advise as to the quality of these two lenses please
Posted in Lenses for Pentax Cameras
The Helios 44 and it's variations has got to be one the the best lens you can buy for less than £20.00. I have two, a 44M-4 and one of the last 44-2's to be made which has a very different barrel design to previous ones, both are superb and spend a lot of time mounted to my K200D. :D
MF lenses on DSLR
Posted in Lenses for Pentax Cameras
I sold all my old manual lenses a while back, some which I deeply regret and went back to AF but alas as I'm not in the position to spend £300 plus on new AF lenses so I made do with some of the well known budget lenses from Tamron and Sigma. Alas these appeared in my eyes to be a poor substitue to the likes of the M42 Taks, Ms and a gem of a Meyer Orestogor 200mm so I've switched back to the MF lenses. If you put the time in they can be very rewarding and can surpass the cheaper AF lenses in terms of performance. As has already been mentioned shooting moving objects in MF can be a bit of a challange but as a starter shoot at f8 and pre-focus on the spot you wish to take the shot at. This is one of my older ones shot with a Pentax M 75-150mm f4:
Great MF lenses but which body to buy?
Posted in Lenses for Pentax Cameras
The image quality of the earlier cameras was fine, provided you didn't push the ISO. Like JR, I regret disposing of my *ists. They were beautifully small. I might get another *ist D if I see one at a good price.I'd have to agree, I'm still hanging on to my K200D which takes better pictures than me, but it does suffer alot of noise when you go beyond and including ISO800.
older zooms
Posted in Lenses for Pentax Cameras
The two manual zooms I wouldn't hesitate to recommend are the Pentax M 75-150mm & 80-20mm both are superb performers and can be picked up for less than £30 each and another plus point they meter really well with the "Green Button" on my K200D :D
If you like Pentax, should you only buy Pentax
Posted in General Photographic Chat
I think I'll put my Socialist head on with regards to brand loyalty. Loyalty in my eyes is a two way process where it is of mutual benefit to both parties concerned. If only one party agrees to being loyal then this creates an imbalance in the relationship which can lead to exploitation by the other party. Because I've been a loyal customer (not really, but they don't know that)I'm off to write a nice letter to Pentax to ask for a voucher towards the purchase of a K5 as I'm skint at the moment, I'll let you know the amount when I receive it.
got the camera, now the lens
Posted in Lenses for Pentax Cameras
I have the Sigma 70-300 apo DG Macro - if I remeber correctly the Tamron is better at the long end whilst the Sigma is better at the short end and both are similar in the mid range - the wierd thing is though the Sigma is meant to be better for macro but that only works at the long end :? I'd go for the Tamron as they are cheaper and all said and done the IQ is similar :D Unless of course you find a Sigma on the cheap :D - the apo is more expensive than the non apo version.I've owned both the Tamron and the Sigma APO and for my pennies worth I consider the Sigma the better lens, as unfortunately as is well documented the Tamron did suffer from dreadful CA in certain situations where as the Sigma does not, also when at f11 the Sigma is in it's prime and is capable of producing top quality images. :D
Chinon 50mm f1.4 & Cheap Macro Tubes
Posted in Your Photos
Out of curiosity I picked up a cheap set of 3 section tubes from fleabay. I was intrigued to see what results could be achieved with this cheap setup. These were all taken with the thinnest No.1 section and all at f5.6, so let the critique begin.....
Got me a new zoom lens - for a fiver!
Posted in Lenses for Pentax Cameras
Wow. The traffic stopped for you to take the shot:wink:Must have been the M25 :P
Airbus 380
Posted in Your Photos
Very impressive.+1
The Long Haul To Happiness
Posted in Your Photos
I'd like to thank everybody for their constructive comments which as always I will take on board. Regarding the Soligor lens it is indeed sharp but can suffer terrible purple fringing in strong sunlight and high contrast areas, that is one area where modern glass outshines it's older breathren is the quality of the coatings which have come on leaps and bounds.
The Long Haul To Happiness
Posted in Your Photos
They are nice pictures it's just a shame that you've cropped them to tightly on the front wheel in my opinion.Hi Richard That is a deliberate crop on the front wheel to try and emphasise movement through the frame, when cropped centre they looked a bit static, but thanks for your comment, it may or may not have worked, lol.
The Long Haul To Happiness
Posted in Your Photos
I've been doing a lot of bike racing photography lately trying out various lenses from manual primes to auto zooms, but what I started to realise is that I actually think my tecknique has come on leeps and bounds but as always I would prefer a second opinion. The first one is the Sigma 70-300 DG APO Macro and the second is a Soligor 200mm f3.5 I'm pleased with both, but as always your thoughts appreciated. 1/350th ISO 200 f11 1/500th ISO 100 at f8 (i think)
The ten quid lens thread.
Posted in Lenses for Pentax Cameras
Bought an excellent condition Tamron Adaptall 2 80-210mm f3.8/4 Macro Model 103A for £1.26 off ebay yet to try out, but not a bad lens by all accounts.
Online Printing Services
Posted in General Digital Photography chat
Try www.yourimage2canvas.co.uk recommendedThanks Steve I'll give them a go, much appreciated :D
Online Printing Services
Posted in General Digital Photography chat
No personal recommendations then? :cry:
Online Printing Services
Posted in General Digital Photography chat
Hi Just a quick question, can anybody recommend a company for having one of my pics turned into a canvas, after searching the web there are 100s of them but I've no idea who's good/bad, so your personal recommendations would be appreciated. Regards
No Forum For Old Men
Posted in General Photographic Chat
47 and still working in an office, I lost interest in work years ago but my wife and family's needs outway mine, so probably continue working for the foreseable future.
Show us your face..
Posted in General Photographic Chat
Unfortunately with intelligence comes self awareness, I just can't do it, sorry. No facebook, no msn messenger, no Youtube = living in my own slightly surreal world. :lol:
OK, I'll ask.
Posted in General Photographic Chat
These last few months have really been problematical for me - Life has been really tough and I've been unable to get out much . My confidence has vanished - the K-x is sitting there with its new 35mm lens on ready for use - but I lack the will power to go out and use it . Hopefully once better weather is here I'll put it in the bag and once again get out and enjoy myself. I know this feeling well and unfortunately I'm just not sure of my abilities anymore and with that my enjoyment vanished as well. I think maybe just to hard on myself and unless it's perfect I feel I've wasted my time. So maybe the mojo will return in 2011.
Chinon 50mm f1.4 Sharpness
Posted in Your Photos
Looks quite decent, especially on the 2nd one. The desirable Chinon f/1.4 is the 55mm it has really nice Bokeh, but usually costs about £60. The 55mm f/1.7 isn't much different and is cheaper. At £30 for yours it's certainly a bargain.Thanks for the feedback guys it's a keeper for me. I have seen the M42 55mm f1.4 but as you say they tend to go for around £60. I think they are also may have been made by Tomoika so it should be a quality piece of glass.
Chinon 50mm f1.4 Sharpness
Posted in Your Photos
Unfortunately after moving away from all manual lenses I've been dragged back in again. I just couldn't resist this one at £30 inc P&P. I'm happy with the sharpness and general look of the pictures but what do you think? both were taken in doors at f1.4 and hand held. Both also have been cropped.
Greatest Feature of a Pentax DSLR
Posted in Pentax Digital SLRs
The Little Green Button - opens up a hole range of classic glass to amuse ourselves with, if it fits we can use it.:D :D :D
SMC Pentax-M Macro 1:4 100mm Lens
Posted in Lenses for Pentax Cameras
"I do like a bargain but I do not like to get something for next to nothing and on that one the owners is on me as I have first offer with him either agreeing or refusing the deal." It's pleasing to know not everyone is out there to screw everybody else, well done that man. I nice little Christmas present for the both of you. :D
Sigma APO 70-300mm f4 Super Macro
Posted in Lenses for Pentax Cameras
Just a quick question, I recently picked up this lens but I can't find a review on it, plenty of reviews on the APO Macro and the DL Super Macro but none on the APO Super Macro. I'm assuming it's along the same vein as the APO, unless you guys know otherwise of course. Thanks in advance.