Pentax Lens Road-Maps Revealed
Ricoh Imaging has shared the lens road maps for the Pentax K-Mount, K-Mount D FA and 645 lenses at Photokina.
23/09/2016 - 10:53
Ricoh Imaging has shared its lens roadmaps with those visiting Photokina and they show several new lenses are in the pipeline for 2016 onwards.
Not many details have been revealed however, the roadmaps do show that a new DA Wide zoom will arrive sometime this year or later along with 5 new D FA lenses 2017 onwards. There's also a standard and tele zoom in the works for the Pentax 645 mount.
Click on the images below to see larger versions of the roadmaps.
To see what else has been released at Photokina, take a look at the ePHOTOzine 2016 Photokina round-up.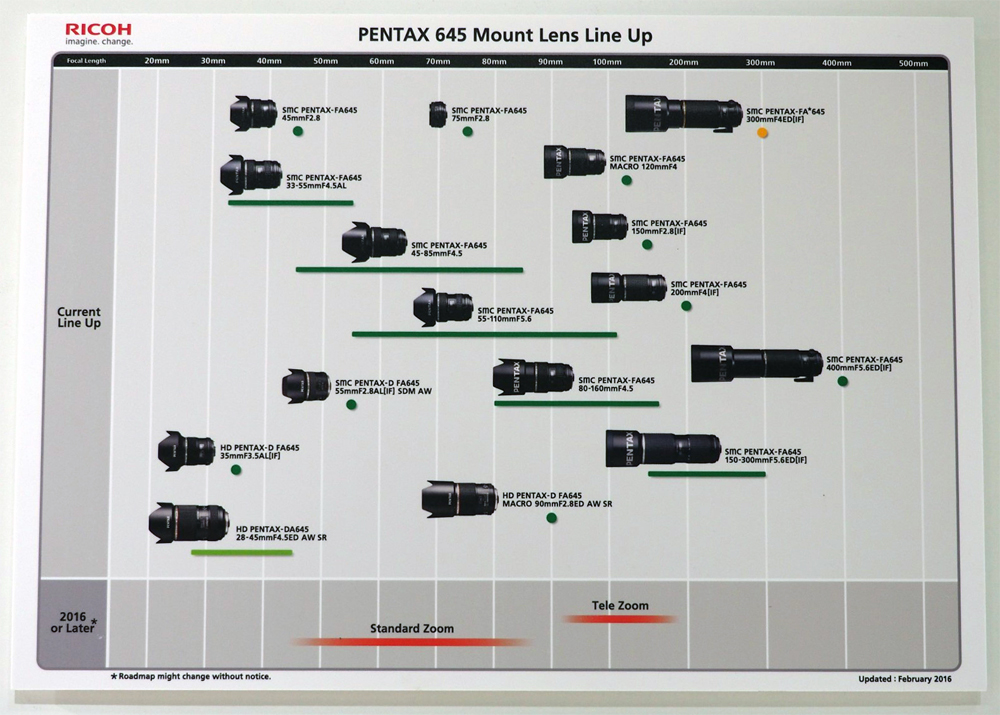 ---