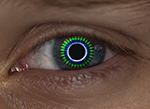 prsjnb
Status:
Plus Member
Join Date:
28th May 2010
Last Login:
25th October 2022 - 18:41
Real Name:
Jon Beresford
Website:
No Website
Occupation:
Regius Professor of Self-Delusional Studies
Interests:
Mainly nature photography (invertebrates, birds, flowers). Would like to shed my inhibitions and learn how to take insightful photographs (character studies) of people in both formal and informal settings.

---
Error
You must be a member for at least 30 days before you can post portfolio comments.