Pentax Q 8.5mm f/1.9 Lens Review
John Riley reviews the compact prime lens for Pentax Q cameras, the 8.5mm f/1.9 AF lens.
05/04/2017 - 08:27
Handling and Features
Performance
Verdict
Specification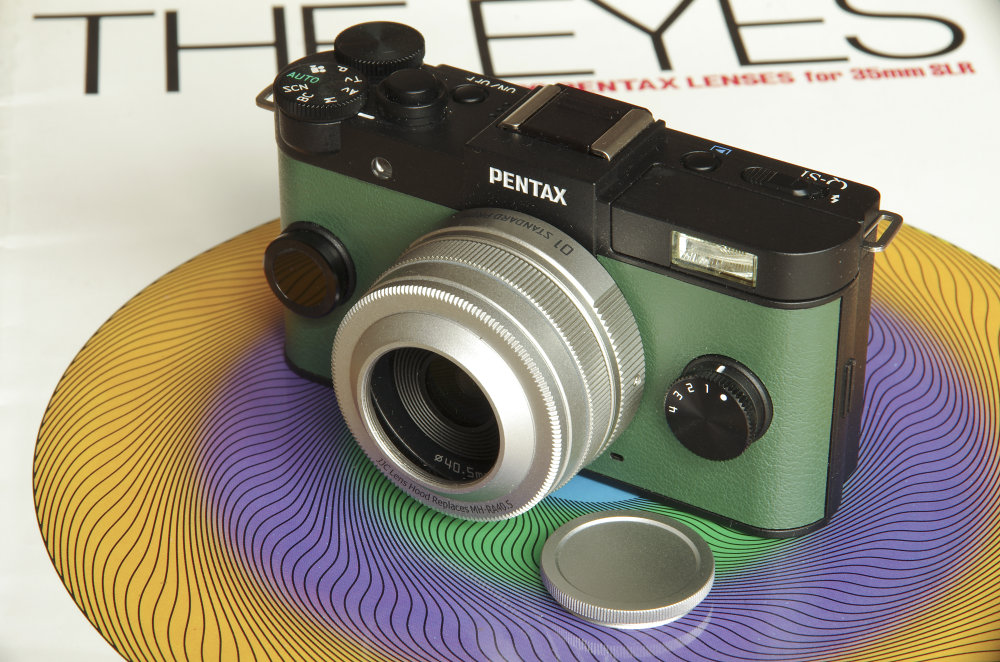 The diminutive Pentax Q system gives us the possibility of carrying a whole camera kit weighing no more than 1kg, including all the lenses we could wish to use. Can it possibly offer serious quality for those times we want or need to travel light? Let's have a look at the Q 01 Standard Prime lens and see what this mini wonder can really do.
Pentax Q 01 Prime 8.5mm f/1.9 Handling and Features
This is tiny! This fast standard prime weighs in at a miniscule 36g, managing to enclose an 8 element in 5 group construction that includes aspheric elements, SMC coating and the SP (Super Protect) grease resistant coating on the front element. Focusing is down to 0.2m, which is not macro but nonetheless usefully close.
The 40.5mm filter thread can be used with the oddly designed reverse-shaped lens hood, which has a small screw in lens cap in its centre. This makes the lens in use very compact and is an efficient design.
For this mini-review the lens was coupled with the Pentax Q-S1 body, which uses the back illuminated 1/1.7" CMOS sensor, similar if not identical to that found in the Pentax MX-1 and some other compact cameras.
Handling is very much like any mirrorless camera, but smaller. Some users may find this too fiddly to use, but where it really scores is for those situations where it would be nice to have a versatile kit but where it is inappropriate or difficult to carry full sized cameras and lenses. The obvious example may be concert photography where DSLRs are frowned upon but compact cameras and smartphones are tolerated.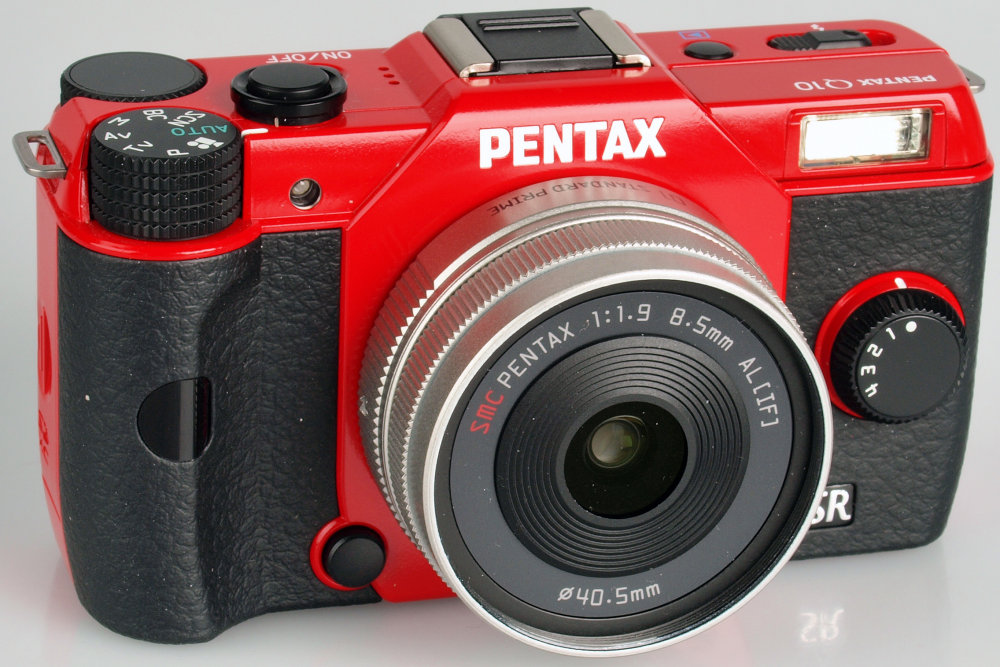 Pentax Q 01 Prime 8.5mm f/1.9 Performance
So is the lens any good? Coupled with the 12MP Q system bodies performance will be slightly better with the larger sensors of the Q7 and Q-S1 bodies and in fact sharpness is impressive.
At the centre, sharpness is excellent from f/1.9 to f/4 and very good from f/5.6 to f/8. The peak is f/2.8 and there is a massive amount of depth of field even at this wide aperture.
The edges are very good from f/1.9 to f/5.6 and still good at f/5.6 and f/8.
Pentax 01 Standard Prime 8.5mm f/1.9 AL (IF) MTF Charts
How to read our MTF charts
The blue column represents readings from the centre of the picture frame at the various apertures and the green is from the edges.

The scale on the left side is an indication of actual image resolution as LW/PH and is described in detail above. The taller the column, the better the lens performance.

For this review, the lens was tested on a Pentax Q-S1 using Imatest.

CA (Chromatic Aberration) is very low at the centre and still well controlled at most apertures at the edges. Some fringing can be seen at the edges, but it can be tackled in software.
Pentax 01 Standard Prime 8.5mm f/1.9 AL (IF) Chromatic Aberration Charts
How to read our CA charts
Chromatic aberration (CA) is the lens' inability to focus on the sensor or film all colours of visible light at the same point. Severe chromatic aberration gives a noticeable fringing or a halo effect around sharp edges within the picture. It can be cured in software.

Apochromatic lenses have special lens elements (aspheric, extra-low dispersion etc) to minimise the problem, hence they usually cost more.

For this review, the lens was tested on a Pentax Q-S1 using Imatest.
The drawing of the lens is very good, showing just +0.18% of pincushion distortion with correction turned on, but with definite barrel distortion when turned off. Flare is also well controlled, with no problems shooting against the light in terms of artefacts, but a slight loss of contrast in the worst cases.
The sample images were shot with the Pentax Q and Pentax Q-S1 bodies.

Pentax 01 Standard Prime 8.5mm f/1.9 AL (IF) Other sample images

Value For Money
Prices for the 01 lens on its own can be surprisingly high and also surprisingly variable. It is excellent VFM at £85, but not very good at £181. That is the sort of variation found. When included with a Q series body the value is fine and if possible that would be the way to buy the lens.
For more options have a look at the Top 10 Best Pentax Lenses.
Pentax Q 01 Prime 8.5mm f/1.9 Verdict
The Q system is a lovely bit of kit, absolutely ideal for travelling very light. The 01 Standard Prime lens is actually quite excellent, and definitely worth having alongside the usual zoom lenses.
---