Pentax K-5 II vs K-5 IIs Comparison Review
John Riley compares the Pentax K-5 II and Pentax K-5 IIs to see if the K-5 IIs is worth the additional investment.
28/01/2013 - 11:45
Features
Handling
Performance
Verdict
Specification
Just two manufacturers have so far offered an alternative version of a DSLR by removing the anti-aliasing (AA) filter. Nikon led the way with the
Nikon D800
and
D800E
variant and now Pentax, at a very different price level, have offered the K-5 II and its almost identical twin, the new K-5 IIs. Now both Pentax cameras have been looked at in detail we can look at the advantages and any disadvantages of removing the AA filter.
Read our full Pentax K-5 II Review.
Read our full Pentax K-5 IIs Review.
Pentax K-5 II vs K-5 IIs Features
Both the K-5 II and K-5 IIs share an almost identical set of features.
A rugged magnesium alloy body, weather resistant, well established and well tested as being reliable and efficient. The key shared features include:
Key Features
16.28MP APS-C sensor
Pentax KAF2 bayonet mount
In-body shake reduction
Glass pentaprism with 100% field of view
3 inch LCD monitor with 921,000 dots and no air space
Live View with Contrast Detection and Phase Matching AF
SAFOX X AF module sensitive to -3EV
Weather resistant construction with 77 seals
Magnesium alloy shell
7fps maximum frame rate
ISO range 100 to 12,800, expandable to 80 to 51,200
Full HD Movie Mode
17 Digital filters
DNG RAW format
Premium JPEG Quality level
The difference is in the final touches to the sensor. In most DSLRs, up to this point, there is a low pass or anti-aliasing filter in front of the sensor. The effect of this is to slightly blur the image and the obvious consequence is that post-capture it needs to be sharpened again. In Adobe Camera Raw sharpening of 25% is done by default right at the start and this is referred to as input sharpening. If we have shot in JPEG then sharpening is usually done as the very last part of the process, to avoid introducing artefacts into the image.
The blurring is done in the first instance to avoid the interference effects in fine repeating detail that we call moire. Moire effects were typically seen on television in the past as a shimmering of, for example, fine detail in tweed jackets.
However, without that blurring the amount of detail resolved could be far greater, and it in seeking this increase of detail that Pentax engineers found that sensor technology had moved on to a degree where the AA filter could be dispensed with, albeit with a slight risk of moire and false colour effects in a small number of images.
The K-5 II takes the conventional path and has the usual AA filter in place, and was reviewed in November. Keenly awaited, the K-5 IIs review has now been completed over the past three days. The questions raised were, does the removal of the AA filter make a significant difference and is it worth the increased cost?
Pentax K-5 II vs K-5 IIs Handling
Pentax handling is well established and anyone familiar with Pentax from the Spotmatic of 1964 onwards will not take long to feel at home with the K-5 II and IIs.
A compact and solid body, good reliability, weather resistance, plenty of dedicated buttons, top screen and two control wheels, all add up to good ergonomics. It feels good in the hands and works efficiently.
These cameras are at home in studio or outdoors, but the features encourage rugged outdoor use. I would certainly prefer to carry any K-5 variant across mountains and moorlands than lug around much heavier and bulkier DSLR kit.
The design also encourages experimentation as there is unparalleled backwards compatibility across a vast number of both Pentax and other makers' lenses stretching back many decades. This is icing on the cake, as there is a growing range of excellent Pentax lenses in the current catalogue.
Pentax K-5 II vs K-5 IIs Performance
In terms of general performance, the K-5 II and IIs can be considered identical. There appears to be no difference in speed of operation, file sizes, and in the most important area of general image quality. By this I am referring to the superb quality of Pentax colour, which I find to be a very significant plus point to the Pentax DSLR in general. In addition, the outstanding low noise performance of the K-5 and K-5 II is not compromised.
The removal of the AA filter and whatever changes in processing that this has required do not appear to have had any detrimental effect on any of the other qualities.
The key question now concerns detail, in a practical sense even more so that in the realms of optical theory. There would be little point in giving increased resolution that could be measured but not seen.
To consider for a moment working with black and white film, users of an ISO400 film would be able to enjoy very good resolution of detail. However, use instead an ISO50 film and that detail would be shown with greater contrast and much greater fidelity. It would have a clarity. The downside of course is that more exposure would be needed, and this would bring in the possibility of camera shake. The benefits would only be fully seen in tripod mounted shots, or using high shutter speeds in good light.
| | |
| --- | --- |
| Pentax K-5 II | Pentax K-5 IIs |
| | |
| Tungsten Preset | 1/13 sec | f/4.0 | 24.4 mm | ISO 100 | Tungsten Preset | 1/13 sec | f/4.0 | 24.4 mm | ISO 100 |
| | |
| 1/4 sec | f/5.6 | 55.0 mm | ISO 80 | 1/4 sec | f/5.6 | 55.0 mm | ISO 80 |
The difference between the II and IIs is similar. The II delivers excellent, sharp images to screen or print and is up amongst the best performers in its class, and beyond. The IIs adds a sense of effortless clarity to the fine detail and absolutely excels at rendering texture. In a practical sense, whatever the measured numbers might be, the effect is there to be seen. Texture in paintwork, texture in hair, finer detail in complex masses of branches, are all clearly to be seen.
| | |
| --- | --- |
| Pentax K-5 II | Pentax K-5 IIs |
| | |
| Portrait CS5 Processed | 1/13 sec | f/11.0 | 55.0 mm | ISO 200 | CS5 Portrait Processed | 1/20 sec | f/8.0 | 55.0 mm | ISO 200 |
I had wondered if the IIs would be too severe on detail for portraiture, but we can diffuse if we need to and the superb hair detail will be enjoyed by many subjects. It does not cause any particular problems with skin detail that could not be handled in post processing, or even using the rather pleasant in-camera Soft filter.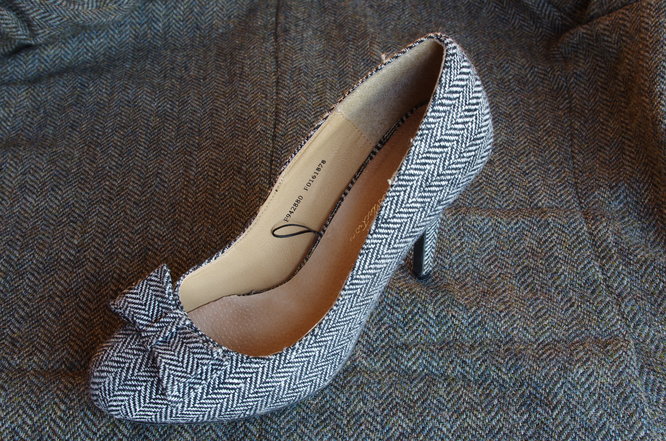 Moire Test | 1.3 sec | f/11.0 | 30.6 mm | ISO 200
Moire effects were not apparent in anything I could find to challenge the camera. Pentax suggest that if moire is seen, using a lens open aperture or no further stopped down than f/8 will give the best results, to avoid diffraction effects adding to the problem. In the event, shots down to f/16 did not show any untoward effects. Beyond f/16 sharpness suffered due to diffraction, as would be expected, but the shots were still usable, and still there was no sign of moire.
The two reviews include images shot as nearly as possible in identical conditions. They are two months apart, so there will be some unavoidable variation in the shots, but using a good sample of the SMC Pentax 18-55mm WR lens in both shoots and being fortunate to find similar lighting conditions, the variables have been reduced to a minimum.
| | |
| --- | --- |
| Pentax K-5 II | Pentax K-5 IIs |
| | |
| CS5 Processed | 1/50 sec | f/11.0 | 37.5 mm | ISO 200 | CS5 Processed | 1/60 sec | f/11.0 | 47.5 mm | ISO 200 |
| | |
| Pseudo Infra Red | 1/40 sec | f/16.0 | 40.0 mm | ISO 200 | Pseudo Infra Red | 1/30 sec | f/11.0 | 32.5 mm | ISO 200 |
The images are unsharpened and were shot at the Premium JPEG setting. All shots apart from the portraits were made using a firm tripod and the 2 second delay. This raises the mirror before the exposure and removes any possibility of vibration.
Pentax K-5 II vs K-5 IIs Verdict
The Pentax K-5 IIs is worth the additional investment of the K-5 II.
This was clearly an interesting proposition and I was keen to see for myself what difference, if any, the removal of the AA filter would make. The conclusion was quite obvious as soon as the images were examined. Removing the AA filter lends an incredible clarity to the detail in images. Shoot carefully on a tripod, use good lenses and the benefits will definitely be worth it. Architecture, landscape, still life, studio work, all will benefit from the IIs variant. However, to be fair, the II version is £130 less and delivers excellent results in its own right. If we shoot holiday pictures, family, people and other general hand-held shots then the K-5 II will deliver perfectly well. Printed at small sizes the advantages may not be so clear.
But for the enthusiasts, the camera club competitions, commercial work and professional use the K-5 IIs definitely gets my vote. It does make a difference, that difference is quite clear, and the extra £130 is well worth paying.
Read our full Pentax K-5 II Review.
Read our full Pentax K-5 IIs Review.
Manufacturer
Pentax
Lens
Effective Magnification
1.5x
Image Sensor
Pixels
16.3Mp (Megapixels)
Pixels (W)
4928
Pixels (H)
3264
Sensor Type
CMOS
Sensor Size
APS-C
Sensor Size (width)
23.7mm
Sensor Size (height)
15.7mm
Aspect Ratio
LCD Monitor
LCD Monitor
3in
Screen resolution
921,000 dots
Touch Screen
No
Focusing
Focusing modes
Exposure Control
Shutter speeds shortest
1/8000sec
Shutter speeds longest
30sec
Bulb mode

No Data

Exp modes

Program
Aperture-Priority
Shutter-Priority
Manual
A
Program Variable

Metering

Centre-weighted - Average
Multi Pattern
Spot
TTL

ISO sensitivity
100 - 51200
White balance

Auto
Manual
Outdoors/Daylight
Cloudy
Incandescent
Fluorescent
Shade
Flash

Exposure Comp
+/-5
Viewfinder
Magnification

No Data

Shooting Options
Continuous shooting
7fps
Video
Movie mode
Yes
Video Resolution

1920x1080 FullHD
1280x720 HD 720p
640x480 VGA

Video FPS
30
Stereo Sound
No
Optical Zoom with Video
Yes
Other Features
Image Stabilisation
Yes
Interface
HDMI
Yes
USB
USB 2
Wi-Fi
No
Storage
Card Type
File Type
Power Source
Battery Type
Rechargeable D-LI90P Lithium-ion battery
Battery Life (CIPA rating)
740shots
Box Contents
Box Contents

No Data

Dimensions
Weight
680g
Width
131mm
Height
97mm
Depth
72.5mm
---