Pentax K-5 II Sample Photos
Full size sample photos from the new Pentax K-5 II Digital SLR.
15/11/2012 - 13:00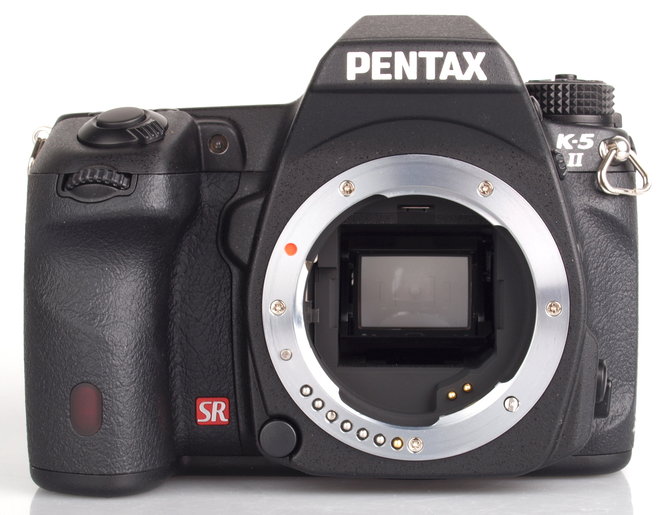 Here are a number of sample photos taken with a full production version of the Pentax K-5 II. We have posted sample photos from our studio showing the full ISO range and different white balance settings. We will be posting our full review shortly, but in the meantime click the images to view a larger version, or click High-Res to view the full size originals.
Pentax K-5 II ISO test images
1/4 sec | f/5.6 | 55.0 mm | ISO 80
High-Res

1/5 sec | f/5.6 | 55.0 mm | ISO 100
High-Res

1/10 sec | f/5.6 | 55.0 mm | ISO 200
High-Res

1/20 sec | f/5.6 | 55.0 mm | ISO 400
High-Res

1/40 sec | f/5.6 | 55.0 mm | ISO 800
High-Res

1/80 sec | f/5.6 | 55.0 mm | ISO 1600
High-Res

1/160 sec | f/6.3 | 55.0 mm | ISO 3200
High-Res

1/200 sec | f/8.0 | 55.0 mm | ISO 6400
High-Res

1/250 sec | f/10.0 | 55.0 mm | ISO 12800
High-Res

1/400 sec | f/11.0 | 55.0 mm | ISO 25600
High-Res

1/640 sec | f/11.0 | 55.0 mm | ISO 51200
High-Res
Pentax K-5 II White-balance test images
AWB Tung Warm Off | 1/13 sec | f/4.0 | 24.4 mm | ISO 100
High-Res

AWB Tung Warm On | 1/13 sec | f/4.0 | 24.4 mm | ISO 100
High-Res

Tungsten Preset | 1/13 sec | f/4.0 | 24.4 mm | ISO 100
High-Res

AWB Fluorescent | 1/4 sec | f/4.0 | 24.4 mm | ISO 100
High-Res

Fluorescent Preset | 1/4 sec | f/4.0 | 24.4 mm | ISO 100
High-Res
Manufacturer
Pentax
Lens
Effective Magnification
1.5x
Image Sensor
Pixels
16.3Mp (Megapixels)
Pixels (W)
4928
Pixels (H)
3264
Sensor Type
CMOS
Sensor Size
APS-C
Sensor Size (width)
23.7mm
Sensor Size (height)
15.7mm
Aspect Ratio
LCD Monitor
LCD Monitor
3in
Screen resolution
921,000 dots
Touch Screen
No
Focusing
Focusing modes
Exposure Control
Shutter speeds shortest
1/8000sec
Shutter speeds longest
30sec
Bulb mode

No Data

Exp modes

Program
Aperture-Priority
Shutter-Priority
Manual
A
Program Variable

Metering

Centre-weighted - Average
Multi Pattern
Spot
TTL

ISO sensitivity
80 - 51200
White balance

Auto
Manual
Outdoors/Daylight
Cloudy
Incandescent
Fluorescent
Shade
Flash

Exposure Comp
+/-5
Viewfinder
Magnification

No Data

Shooting Options
Continuous shooting
7fps
Video
Movie mode
Yes
Video Resolution

1920x1080 FullHD
1280x720 HD 720p
640x480 VGA

Video FPS
30
Stereo Sound
No
Optical Zoom with Video
Yes
Other Features
Image Stabilisation
Yes
Interface
HDMI
Yes
USB
USB 2
Wi-Fi
No
Storage
Card Type
File Type
Power Source
Battery Type
Rechargeable D-LI90P Lithium-ion battery
Battery Life (CIPA rating)
740shots
Box Contents
Box Contents

No Data

Dimensions
Weight
680g
Width
131mm
Height
97mm
Depth
72.5mm
---