Ricoh Announce WG-M2 Upgrade With 4K Movie Recording
The latest action camera from Ricoh is tough, captures 4K and features a 204-degree lens.
23/02/2016 - 11:20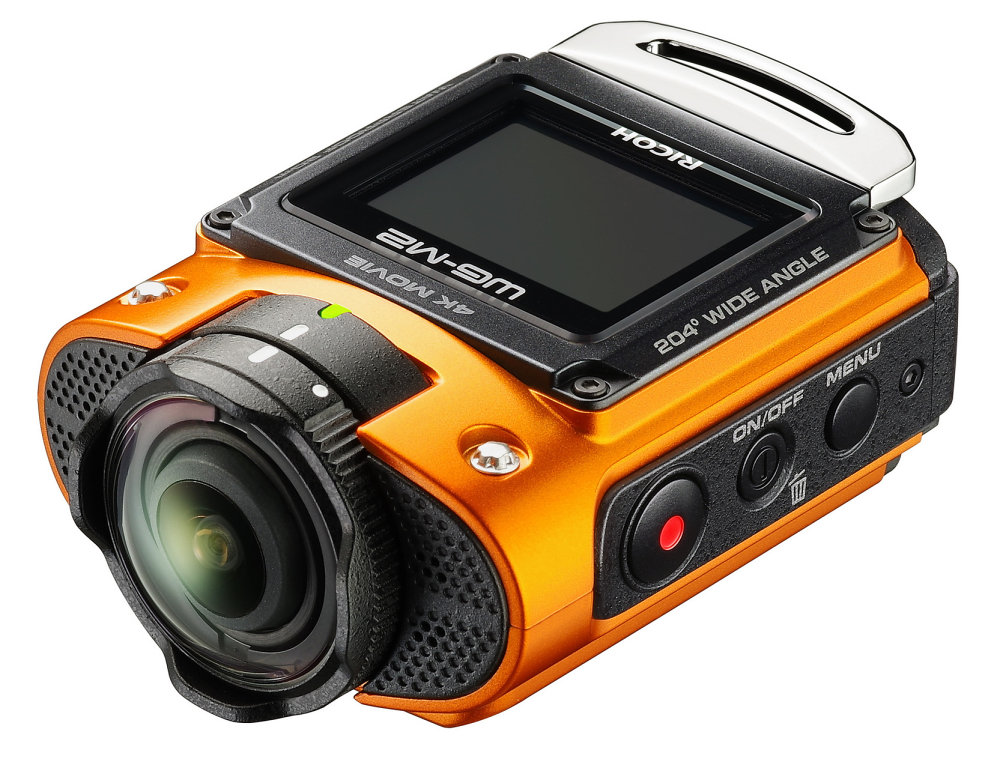 Ricoh's introduced a new ultra-rugged action camera that upgrades the movie capturing capabilities first seen on the WG-M1 to bring photographers 4K video in a body that features a 204-degree, ultra-wide angle lens.
The WG-M2 improves on the waterproof performance of the WG-M1 by 10 meters, taking it to a depth of 20 meters, but the shock- and cold-resistance remains the same at 2 meters and 10 degrees C respectively.
Other features include wireless connection, a vibration function to indicate the start and end of video recording, LCD auto-orientation to record video clips in an upright position regardless of how the camera's mounted (vertical or even upside-down), seven effect modes and an array of video editing functions. A range of mounts are also available for the WG-M2.
The Ricoh WG-M2 will be available at the end of March with an RRP of £269.99.
---