Pentax 645D Wins Japanese Camera Award
Pentax 645D Medium-format DSLR wins Camera of The Year at Camera GP Japan 2011 Awards.
18/05/2011 - 09:57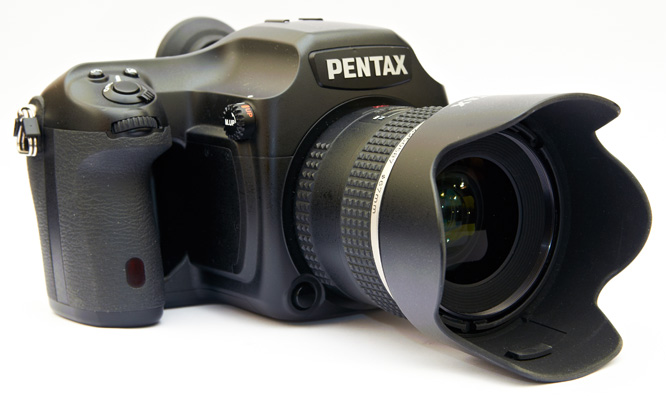 Pentax is delighted to announce that its 645D medium-format DSLR camera, has been selected as Camera of The Year at the Camera GP Japan 2011 Awards. The Pentax 645D, which was launched in the UK in September 2010, won the coveted award because of the camera's exceptional 40 effective megapixel image quality, combined with excellent reliability and outstanding operability.

The annual Camera Grand Prix Awards are one of the most prestigious camera awards in Japan and are sponsored by the Camera Journal Press Club (CJPC), a group of photography writers from the top 11 photo and camera magazines in Japan. the awards represent the CJPC's selection of the most distinguished still cameras introduced to the Japanese market during the year.

Each year, the winners are decided by a 57-member selection panel consisting of the editors and publishers of club-member magazines, photographic experts, technical writers and professional photographers, as well as CJPC members. The Pentax 645D was selected as Camera of the Year over 172 other new products introduced to the Japanese market between April 1, 2010 and March 31, 2011.
Reasons for PENTAX 645D Selection
The panel concluded that, as the first medium-format DSLR camera launched by Pentax , the 645D represented the perfect combination of many advanced and photographer-friendly features, including an extra-large CCD image sensor designed to deliver super-fine images and all housed within a highly dependable dust-proof, weather resistant body. Pentax was given further praise for continuing development of the 645D, bringing it through a series of trials and errors over many years to perfect it as a super-high-resolution, multi-featured medium-format digital camera — and one that is far more affordable than competitive models. The camera's compatibility with conventional lenses also played a crucial role in the decision to give the Pentax 645D the Camera of The Year award.
Founded in 1984, the Camera Grand Prix Awards this year celebrated its 28th award ceremony. Pentax has won the coveted Camera of the Year award three times previously with the following models:
The Pentax Z-1 Quartz Date in 1992
The Pentax 645N in 1998
The Pentax K10D in 2007
The 645D now joins them as PENTAX's fourth winner of this prestigious award.
The Pentax 645D has previously received the Best DSLR Professional in Europe 2011 award from the prestigious Technical Image Press Association (TIPA). Winning these two highly coveted awards in Japan and Europe clearly demonstrates the 645D's outstanding performance and technical excellence.
---