Turn Your Landscapes Into Model-Like Scenes
Have some fun with your landscape shots and turn them into miniatures.
22/03/2013 - 00:00
Tilit

Shift photography isn't a new technique, however with more cameras now having it as a built-in mode, it's easier than ever to turn your life-size shots into small model-like photos.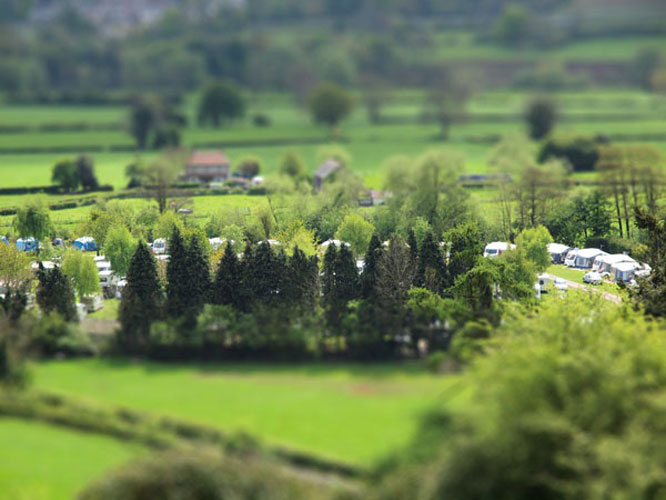 In Camera
There are various Pentax models, including the Pentax
MX-1
, Optio
LS465
and
VS20
, have a Tilt Shift effect built in. This mode can usually be found under digital filters and is often called Miniature on the Pentax brand of cameras. As you can see from our example shots, some cameras produce the effect better than others

but they all work in the same way: Select the mode, frame up and take your shot. The effect is applied automatically

and you can then preview the shot via your camera to ensure you're happy with the results.
Pentax MX-1 Miniature Effect.


Pentax LS465 Miniature Effect.
Pentax VS20 Miniature Effect.
Post Production
If your Pentax doesn't have a Minature mode or you just want more control over how your tilt-shift images look, you can create the effect during post production. The process isn't as quick as applying the effect in-camera but it is fun to do and it also means you can apply the effect to shots stored away in your archive. Over on ePHOTOzine you'll find tutorials that cover creating Tilt Shift effects in
GIMP
and
Photoshop
.
If you don't have any photo editing software on your PC there are free online photo editors available or if you have a smart phone, try experimenting with one of the number of Apps available that replicate this effect.
What Works?
Even though the camera can now do the hard work for you, there are still a few things you can do to ensure the effect works as well as it possibly can.

Positioning yourself so you're looking over but aren't directly above your chosen scene will help. If people happen to be in your shot try and shoot from an angle where they are positioned further away from your lens so their facial expressions and other small details aren't visible as models aren't usually too detailed.
So next time you're out shooting landscapes have a try at turning your world miniature and post your results in the Pentax User Gallery.
---