Shooting Wildlife Photos At Dawn And Dusk
Here are a few handy tips on shooting wildlife photos with your Pentax camera.
14/09/2012 - 00:00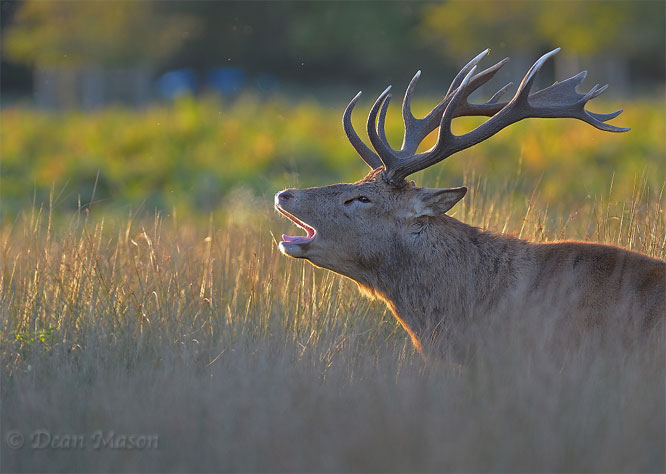 Dawn and dusk are referred to as the golden hours of photography and as this is the time many animals such as rabbits, badgers, foxes and other mammals venture out into the open, it's a good time to have a go at wildlife photography. Here are a few basic tips to think about next time you're out early or late in search of wildlife shots.
Tripod
As light levels tend to be lower, a tripod's essential for keeping shots blur free. If your subject is moving, you can use your tripod to keep your pans smooth and when using longer lenses, which you're generally are with wildlife photography, having a support means your arms won't get tired from hand-holding your equipment for long periods of time. To further reduce the chances of shake spoiling your shots, consider using a remote trigger so you don't have to touch the camera.
Lens
To get close up shots of your wildlife, at any time of day, without spooking them you'll need a long lens (300-400mm or more). Do remember longer lenses are prone to shake, making a tripod even more important. An ideal lens for this is the Pentax
SMC DA* 200mm f/2.8 ED(IF) SDM
telephoto lens.
ISO
Slow shutter speeds usually come hand-in-hand with low light levels which is fine, if you want to introduce some creative blur to your shots. However, so you can use shorter shutter speeds to help ensure your shots remain sharp, increase your camera's ISO. The Pentax K range of DSLRs perform very well up to ISO 6400.
Shoot Silhouettes
The low sun is ideal for shooting silhouettes but do make sure your subject is distinctive and has a strong, recognisable shape - antlers, long ears etc. work well. Wait for your subject to be at the right angle to make them more recognisable and if possible, keep the background clean, simple and free of unwanted objects.
Work Quickly But Efficiently
At dawn and dusk colours and light change quickly meaning two shots taken one after the other can end up looking very different so be prepared to work quickly.
Patience
As with all wildlife photography, you will probably end up waiting a while for animals to appear, so do some research and find out where different animals have been seen in your area. Then, you can stake out knowing that there's a fair chance of spotting an animal. You could try laying out bait to attract the animal out of cover. Make sure it's not too close to where you're hiding, though. Make sure you're wrapped up warm too as it tends to be much cooler early in the morning and you don't want to be shivering while you're waiting. Don't wear clothing that's too bright and try not to put anything on that will rustle when you move.
Hideout
If you're serious about getting shots of a particularly shy animal, then it might be worth investing in a hide. These will help you to remain unseen and provide shelter from the elements for you and your equipment.
---