Photographing Stately Homes And Castles With Your Pentax
Here's some handy tips for taking shots of castles and stately homes with your Pentax camera.
17/08/2012 - 00:00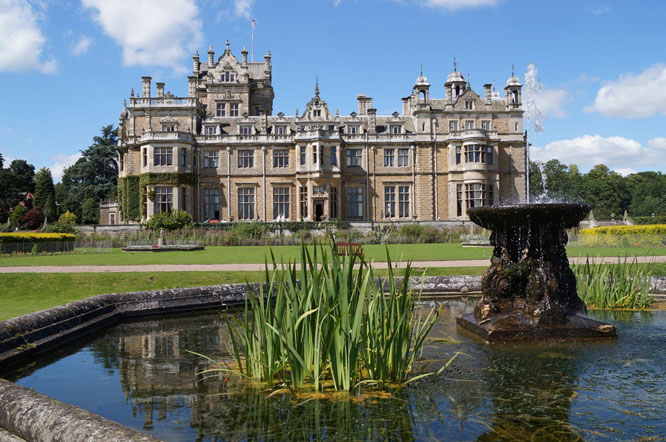 Wide-Angle
A wide angle lens is a must for photographing both castles and stately homes. It will enable you to get the whole building in the frame, and create a nice wide open feel to the grounds. There will be some distortion if you're shooting at the wider setting, but this can be corrected in Photoshop or Lightroom. You could also try finding a shooting position with some height to reduce converging verticals when shooting with a wide lens. If you don't have a DSLR, then zoom your compact full out to get a wider view.
Wide angle lenses are also useful for inside the buildings, especially stately homes. It will enable you to capture a shot of the majority of the room, rather than just a section of it.
Settings
Some smaller pentax cameras, such as the
Optio VS20
compact, have a sunset mode which will work well when taking photos in the evening or even at sunrise, giving a different view of the castle or stately home. The larger Pentax cameras such as the
K-30
have features like radiant colour and muted colour to give you photos a different feel to the norm.
Other Gear
Find out if tripods and flash are allowed before you carry them to the entrance. It's also worth checking what can and can't be photographed as sometimes restrictions are put in place.
Panorama
Panoramas are a great for when the grounds are worth getting in the frame at either side of the house or castle.Some Pentax cameras don't have a panorama feature, but you can still create a panorama from your photos in photoshop. If you want to shoot your panoramas manually, take a look at these tutorials:
How To Shoot Panoramas
Shooting Panoramas With A Purpose-Built Tripod Head
Shooting Panoramas Without A Head


Detail Shots
Castles and stately homes will no doubt have some intricate textures and objects that will work well for close up photos. Castle walls, stately home doors, and fine ornaments all make good close up subjects. When you want to create these frame-filling shots of detail such as carvings and stone work, use a longer zoom rather than a wide lens.
Exposure Corrections
Shafts of light coming through small windows into dark rooms can really confuse your camera's exposure system. In such cases either point at an area without the light and take a reading knowing the highlights will be overexposed, or shoot a few frames and merge them using a HDR program so you have a balance of highlights and shadows.
Post Production
Often, shots of old buildings such as castles and stately homes look great with black and white or sepia effects applied to them. Some Pentax cameras allow you to apply these effects in camera, however it's often a good idea to take your shot without a filter applied so you can edit your shots when you get home and still have the original to return to if you don't like the effect. Take a look at these tutorials which will show you how to apply various effects:
Adding Realistic Film Grain In Photoshop
Tone An Image In Photoshop
How To Turn A Coloured Landscape Mono
Create Mono Images With Gradient Maps
Sepia Toning The Digital Way
Give Images A Nostalgic Feel In Photoshop
---