5 Autumn Photography Subjects
Here are some suggestions on what you can shoot this season.
05/10/2012 - 00:00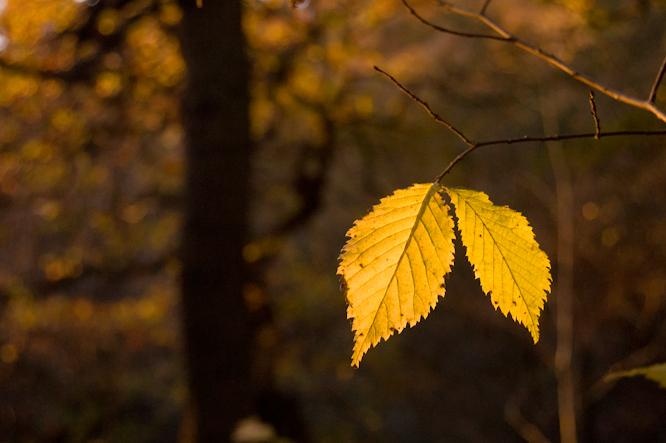 Photo by Peter Bargh.

Autumn is a popular season among photographers and when you see the autumnal shades decorating trees and feel the cool but crisp, clear air it's easy to understand why. So wrap up warm and take your camera equipment outside as we count down five top autumn photography ideas:

The Wider View
The UK is full of impressive national parks that really shine during the autumn. The Brecon Beacons and Lake District are just two of the giants but you can shoot closer to home, you just need somewhere with a bit of height that overlooks areas that give breath-taking views.

Early morning's a good time to head out as the warm colour temperatures boosts the autumnal shades. Adjusting your white balance setting to cloudy or shade will also add more warmth to your shots.

To add depth, look for interesting foreground detail and try adding a bit of green into the mix of autumn shades to add contrast to your shots.

Focus On Leaves
It would be wrong to talk about autumn photography without mentioning leaves but they don't always have to be still on a tree. Try capturing piles that have gathered on the floor or capture some candids of children playing and throwing leaves up in the air. Take them in doors to create still-life shots or get close to the veins and other details so you can use them as textures in other shots.

Backlit leaves look great but your camera can get confused by the variety of light sources around. Make sure you meter from the leaves to ensure your shot is correctly exposed.

Frosty Mornings
As the nights get cooler frost begins to appear first thing and the white patterns it creates are worth capturing. Close-ups of frost-covered autumn leaves always work well, particularly if there's enough light to add a touch of sparkle to the frost. Shoot in the shade if you can as the frost won't vanish as quickly but you will need a reflector to bounce much-needed light into your shot. Webs are another subject that look great when dusted with frost.

Do remember to wrap up warm and give your camera time to acclimatise when you're moving from a warm house to a cool garden as your lens will most likely fog up.

Autumn Macro Shots
For macro work, a dedicated macro lens is a good choice for DSLR users but this subject is something compact owners can have a go at too as most modern compact cameras can focus incredibly close. You'll need a tripod that gets you low to the ground and something to protect your knees from a damp floor's also recommended.

When it comes to subjects there's plenty to have a go at. The fruit from Horse Chestnut trees (conkers to you and I) start to fall off at this time of year and it's worth collecting a few as they make interesting still-life shots when sat against a background of large bright leaves. Berries are another subject that can be found at this time of year but you may need to use your polarising filter when shooting them as reflections can be a problem.

If you don't mind getting low to the ground fungi will be starting to appear in damp areas, particularly in woodlands. Move in close and focus on the cap and use a wider aperture so the background is thrown out of focus.

Reflections During Autumn
This isn't a subject that's just for the autumn season, however the bold colours do make reflections more interesting. Your first thought will probably be to head for a lake but you can use puddles if you want to stay closer to home. Ponds in gardens are another reflective surface you can use if they have trees near by.

For mirror-like reflections you need a really still surface so keep an eye on the weather and head out when a still day is forecast. It's also a good idea to pack an ND Grad Filter as you'll find that the reflection will look darker than the 'real' scene that's creating it. Just make sure the darker part of the filter is over the sky and not the shoreline and lake.

---